We tested for you : the New Year's bath in Agay !
At the end of the year, the tradition on the French Riviera is to take... a last swim in the sea ! This year, we took up the challenge by gathering our courage to take part in the bathing !
3 baths organized between Agay, Roquebrune-sur-Argens and Fréjus
This year, we had a lot of choice to go into the water! Three baths were organized on December 29th and 31st as well as the 1st of the year ! Enough to end the year on a high note and wake up in 2020 !
We warm up before jumping into the water!
Before plunging into water at 13°, we warm up ! And the animation team on site has done its job well, all this… to music !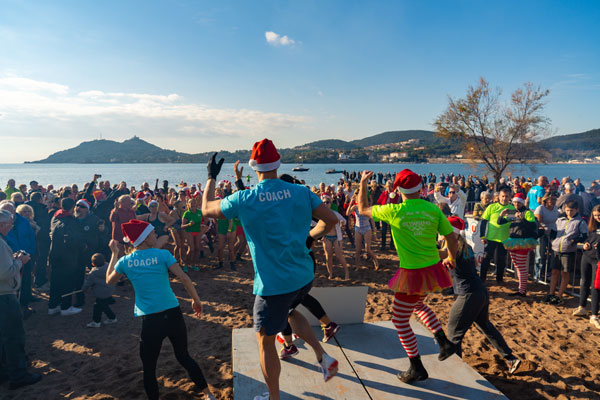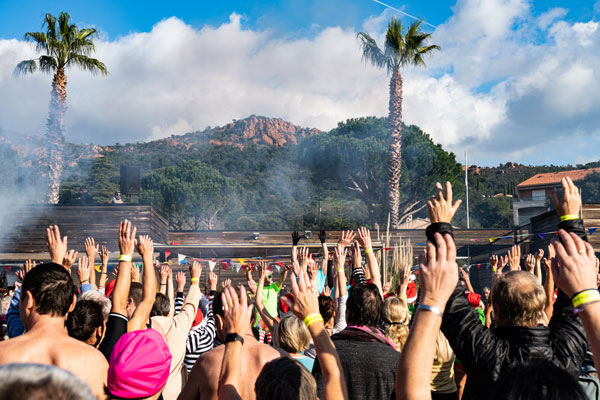 Ready to go…?
We line up before the start, take a deep breath and… Go !
check out our video…
and our pictures !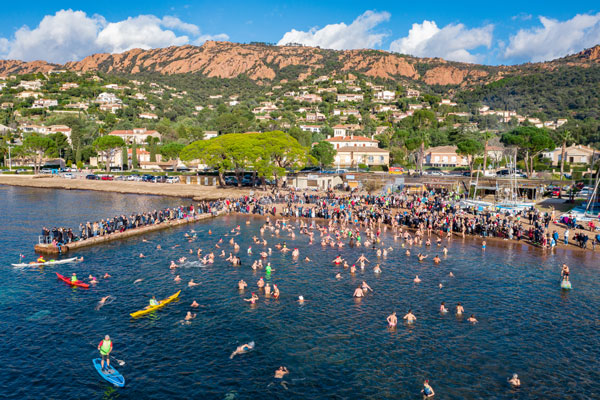 A bath, to say the least… invigorating !
Even if the temperature of the water is surprising, the atmosphere and the enthusiasm of the hundred or so bathers quickly makes us forget the cold to fully enjoy the moment !
We didn't push the breaststroke all the way to the end of the harbour, and after a few minutes, we get out of the water to enjoy the hot wines and chocolates on the beach. 🙂