Estérel Côte d'Azur launches the Oenological Experience !
Estérel Côte d'Azur offers you more and more activities and discoveries. Today, it announces the launch of the Oenological Experience.
What is the Oenological Experience ? 
It will allow you to discover the know-how of the different winemakers of the Esterel region. Wine is not a product like any other, it is necessary to understand where it comes from, to immerse oneself in the terroir and to detect the different varieties of grape varieties.
All year long, about twenty estates will open their doors to you, to enjoy their vineyards through fun activities, such as oenological workshops, picnics in the vineyards, quad and buggy rides and activities for children.
Practical, intuitive and attractive, the Oenological Map takes you on a journey of discovery of the Estérel's wine estates to see life in pink !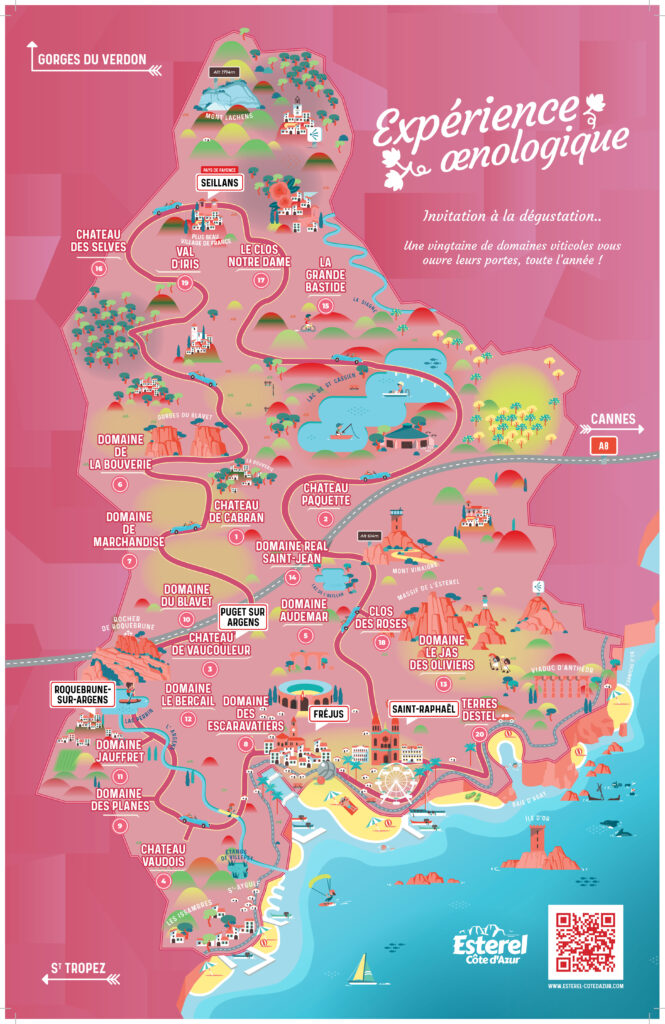 This map will be your companion on the road during your stay, and will allow you to follow the Wine Route circuit created just for you !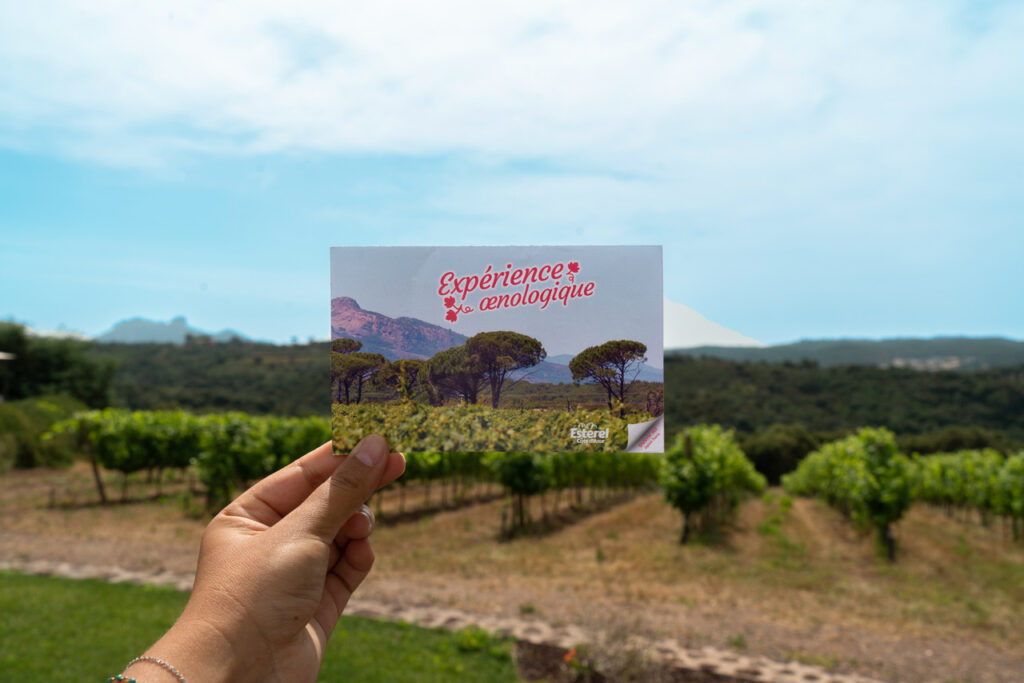 Let yourself be charmed by the elegance of these places full of history and culture !
The activities that await you :
wine tasting and wine pairing
discovery of the vineyards
discovery of artists and craftsmen
visit of historical places
discovery of the Provencal soil
good tips and anecdotes
hiking trails
There is something for everyone! Let yourself be carried away by this cultural and gustatory journey !
Learn more about the vineyards