55k Facebook fans: we celebrate it with a giant 55 in paddle & kayak
Last week, the Estérel Côte d'Azur Facebook page reached 55,000 fans! To celebrate it, we brought together our local influencers at the Baumette beach in Agay and challenged them to make a giant "55" by using paddle and kayak...
Find Estérel Côte d'Azur on Facebook!
Photos, videos, ideas for outings and events … every day new publications to discover the destination from all its angles! You join us?
→ Estérel Côte d'Azur on Facebook
A giant "55" in paddle / kayak : challenge accepted!
Our influencers gathered last Friday to try to form a GIANT 55 in Agay Bay. Despite the wind and the waves, they did it brilliantly!
Recipe to make a perfect figure:
STEP #1 : bring together a nice bunch of local influencers
They were all there to help us create this original form : bastien_balmet, be.mika_escape, bubble__dan, celinehyeo, elie_b_p, esther83440, etoilemtg, irislbrs, jorymcfly, laurence.okpa, manon_mhills, my.mindintheclouds, valentinportfolio, alexandra__sea, makeatripto, miss_kiwy, neycko83, patrice_garbarino83, victoraubey & borsottopascal !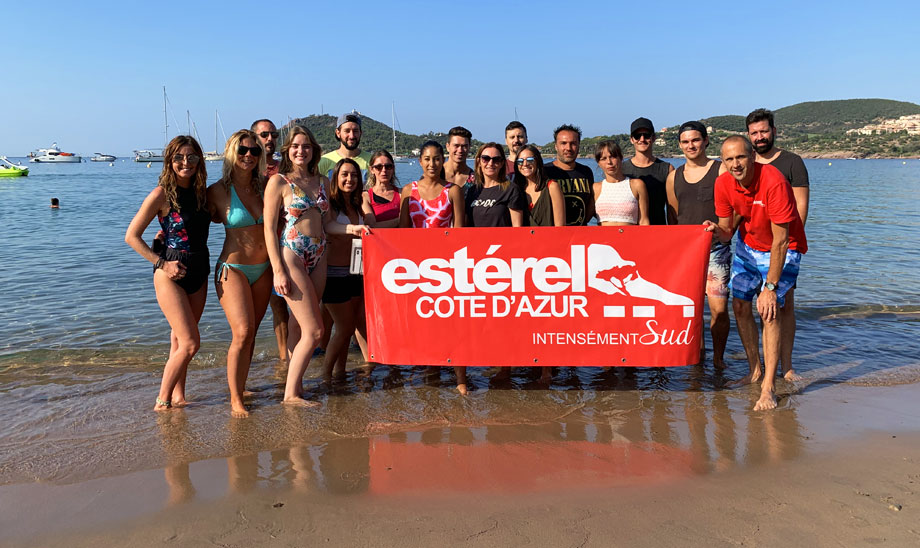 STEP #2 : rent paddles and kayaks in Agay Bay

The nice team of Paddle House welcomed us on the beach to lend us its kayaks and paddles! Christophe is waiting to give us instructions.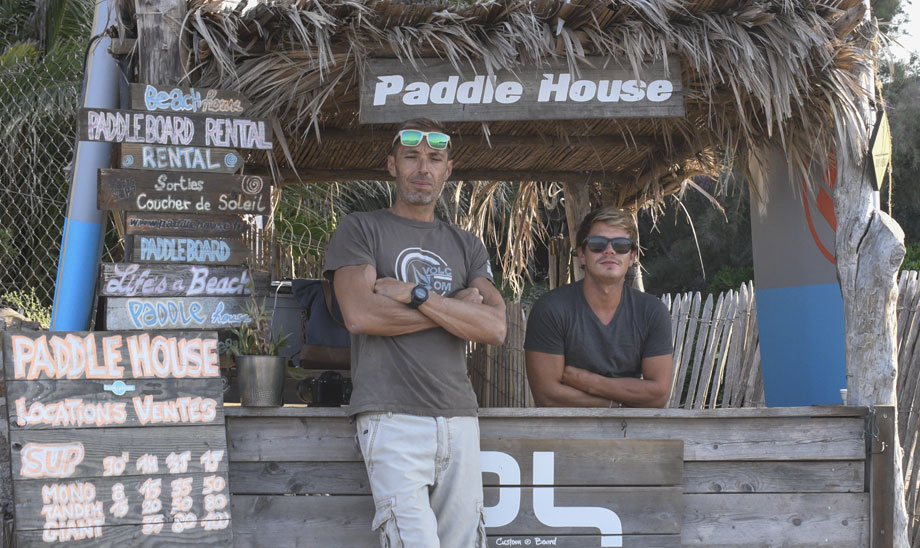 STEP #3 : establish a "plan of attack"

Everyone at his post! Welcome aboard, sailor!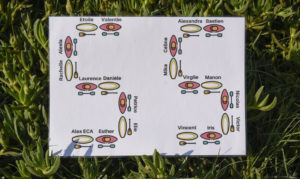 STEP #4 : listen carefully to the instructions 🙂

To synchronize 20 people and take no risks, Bruno and Etoile from Estérel Côte d'Azur team give the instructions.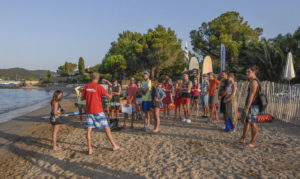 STEP #5 : take the plunge!
Everyone gets their paddle and then, all in the water! Luckily, it's really good, even at 8am …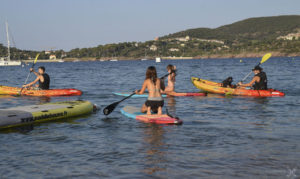 STEP #6 : Try to synchronize
When the wind rises, kayaks and paddles drift… Not easy to realize two "5" at the same time! We let you judge in pictures …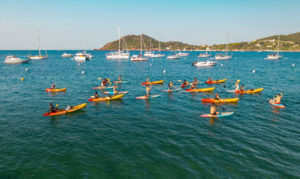 The easiest way is to hold on to the buoy of the harbor to not drift too far! The 1st 5 takes shape …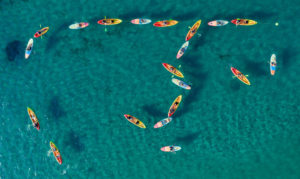 STEP #7 : – clic – Capture the moment
Jory takes the picture from the sky! Because from the beach or the sea, we have more the impression of doing a "93" or "24" rather than something that is close to a "55" …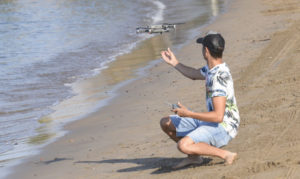 STEP #8 : Form a giant "55"
Isn't it beautiful :')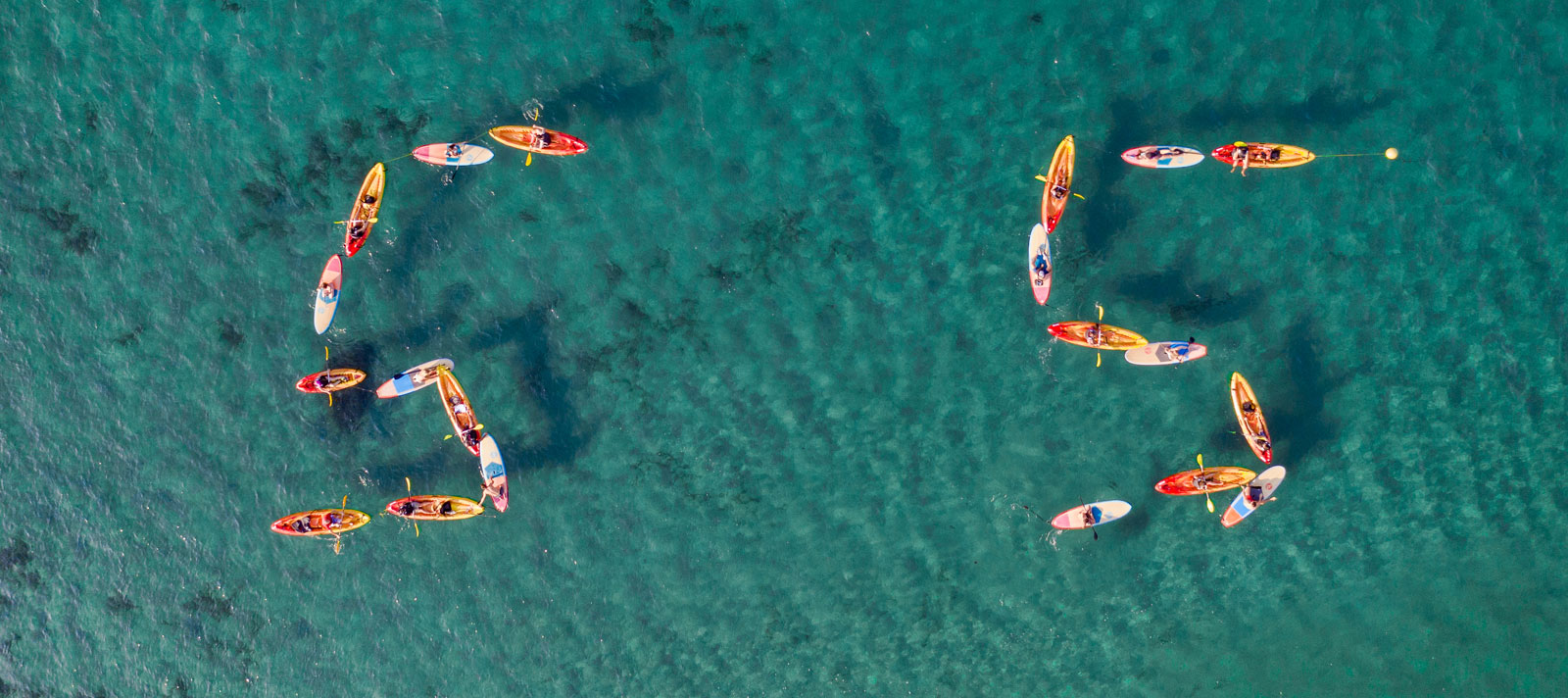 STEP #9 : Do not forget to fall in the water :p
Otherwise it's not funny !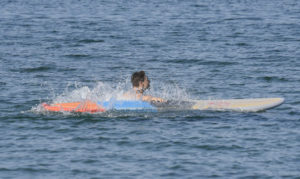 STEP #10 : Reward efforts

Around a good breakfast under the umbrella pines of the magnificent Résidence Agathos !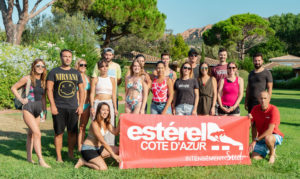 Thank you to everyone who participated in this event! It remains for us to imagine what form will take the next Facebook fans step?
We already have our idea … Stay tuned!
Do you want to book your paddle / kayak outing with Paddle House?
Christophe is waiting for you from June until the end of September. Simply choose the duration of your trip, the day and slot by completing the engine below:
INFO & PRICES
Kayak (1 pers.) – 1h : 10€
Canoe (2/3 pers.) – 1h : 15€
Paddle (1 pers.) – 1h : 15€
Paddle tandem (2 pers.) – 1h : 20€
More info? Contact us at : +33(0)4 94 19 10 60